Here is what our members say:
Teresa:
CrossFit 3000 was one of my best choices ever! I love the team, the vibe and most importantly I am noticing great results in my health, energy, body shape. I strongly recommend this team and gym for anyone who wants to feel better, healthier and happier.
Errol B:
It's now been a year since I walked into Crossfit 3000 at South Melbourne. It's been a year of hard work and I could hardly be happier with the results. For a start, I'm 20kg lighter. Everybody has noticed the difference and it's been a great boost to the confidence fitting in to old clothes once again. More importantly, I am stronger and feel healthier than I have been for a long time. I eat better and I sleep better. I take my health seriously.
After spending years going to regular gyms and never making much progress, I have finally found a healthy, sustainable lifestyle. I could only have achieved this transformation through what I've learned at CF3000. What makes CF3000 different is the quality of the coaching. Each coach is an expert in his or her field and brings something extra to every training session. Not only do they know your name, they know your goals and genuinely want you to achieve them.
CF3000 works because you're part of the CrossFit community. You train with your friends and achieve results together. I honestly believe that I could not have achieved these results without having coaches and friends to help me every step of the way. The best gift you can give yourself is the gift of good health. If you're ready to work hard and make a change, CF3000 is the right place for you.
Mark C:
I joined CF3000 about 8 months ago and am well and truly hooked. For over 15 years I have been a member of regular gyms and enjoyed high intensity workouts like spin, the odd circuit or box-fit class and would half-heartedly use the weight machines. Free weights were scary, and I had never even contemplated picking up a bar like you see in the Olympics. I thought I was quite fit. Then I started CrossFit. How wrong I was! I have been training 5 times a week and each day presents a new challenge both physically and mentally. I turned 35 yesterday and have never been fitter.
If you've got as far as reading this, no doubt you have done your googling and you-tubing about CrossFit and found those who love it, and also others who will not be dissuaded that you will be mortally injured as soon as you step inside the box. This was my main concern before I signed up, being all the more pertinent as I am self-employed (I can't afford to break a leg!) and a Doctor (so am all too aware of the potential injuries on the menu). I have visited a few other boxes in the UK with travel, and am pleased I did as it has made me appreciate how lucky we are are CF3000 with the quality of coaching and emphasis on safety and technique, with multiple coaches on for the busier classes.
Everyone, even those who have CrossFitted for years, runs through technique together as a group before actually training. The coaches are always watching closely and giving advice and tweaking form. You will be taught how to scale a weight specific to your capability, and how to scale a movement that over time will lead to the safe execution of a full complex advanced movement.
If you've been googling you will also have seen the rippling torsos. I was apprehensive about entering such a Gladiatorial arena. CF3000 is ego-free, and each time I work out I'm not competing against the guy (or girl!) next to me who is squatting double my body weight, rather I am competing against myself. All the other athletes seem as excited when I get a new personal best lift as I am. The endorphin-induced euphoria at the end of a hard workout is addictive and it's very satisfying to see your progress over the weeks and months.
If you're willing to give 100% effort and want to see results then CrossFit is for you. And if you want quality coaching with an emphasis on safety, a great atmosphere and great people to train with then CrossFit 3000 is the box for you.
Penny:
I started CF3000 in November 2014 shortly after arriving in Melbourne from the UK. I am an ultra distance runner and wanted to do something to break up and compliment my running training, make some friends in a new city and try something new.
CF3000 has definitely helped my running, having recently spent some time training in the French Alps I was so surprised how much stronger I am even with almost a year off from mountain running. There is clear strength and endurance improvements in my fitness which is attributed to CF3000. I now regularly strength train along side my running training clearly feeling and seeing the benefits. I can now lift more than body weight – something I never thought I would be able to do! The weights I can lift and movements I can achieve improve regularly, which is great motivation to keep going.
My main fear before I started was that I wouldn't be able to do any of the movements or lift very much as I have always just run and know I didn't have a huge amount of strength. However, the training is structured in such a way that you learn how to do the movements before you join the classes and everything is scaled so you can do exactly the same workout as someone who has been coming for years – and you see improvements almost weekly. I also didn't want to bulk up with huge muscles – and that has definitely not happened, however I have noticed more muscle definition in my arms and back.
I have really loved my time at CF3000, everyone is incredibly supportive, challenging you when you need to and helping you develop in your training. The team have built a great community that you always feel part of, the coaches and the members are so welcoming which was a huge thing for me being new to Melbourne. I really love the structure of CF3000 – I can attend any class and push myself to the limit and with dedicated, well-qualified and experienced coaches ensuring I am getting the most from my training whilst ensuring I am training safely. The team are amazing, friendly, knowledgeable and really supportive. You will gain so much more than a work out from CF3000. It really does have a huge positive effect on all aspects of your life, not just your fitness.
Marc E:

I first made the move to contact CrossFit 3000 in Aug 2015. I would walk past the box every day (usually munching on something quite unhealthy) and think, "Not for me, just another fitness fad that'll die" (…continue munching). I considered myself relatively fit. I play football (Soccer) 2 or 3 times a week, however recently I had been noticing that my fitness levels weren't quite there and I seemed to be succumbing more and more often to injuries. Not letting myself believe this had anything to do with my lack of training and my rather appalling diet, I put it down to bad luck and thought it was nothing a little physio couldn't resolve. Funnily enough, things didn't improve much! After talking to a mate who had been going to CrossFit for almost a year and seeing what a difference it had made to him, I decided to drop the team an email and venture into the box!
3 months down and without trying to sound cliche, CrossFit has, if not completely changed my life, taught me some of the most valuable lessons about myself that I've ever learned! So far, it has helped me to shift 4% of body fat, lose 3kg of fat and increase my body muscle by over 2.5kg! As with a lot of people, my fear was that I would be joining a group of Pro's, look a bit ridiculous not knowing what I was doing and eventually, out of sheer embarrassment, not turn up again! From day 1, my fears were instantly dispersed. The one-on-one personal coaching sessions prior to joining the group classes are invaluable. Learning each move before joining the other members gave me a lot of confidence and made me realise that, although still a beginner, most of the exercises were achievable as long as I was willing to work for it and to focus on my technique. The "Spring into Summer" challenge that the gym put on for October was perfect timing for me, giving me an opportunity to not only focus on improving my technique in the box but also to focus on all other elements of my health. For the year I've been in Melbourne, I had a been a victim of too many Macca's after late night drinking sessions, eating any processed convenience food I could get my hands on after work, not to mention fizzy drinks and sweets every day! The coaches advice on nutrition was possibly the most valuable thing I've learned in my 3 months at CrossFit. The message to only shop in the perimeter of the Supermarket has really stuck with me and I still can't believe when I get to the checkout how green and healthy my basket is! On the fitness side of things, the challenge happened to occur during the same time I had planned to do only my second half marathon. I'd had some injuries previous to joining CrossFit from playing football which meant my road-running training was severely restricted and going into the big day, I was relying heavily on the fitness I had gained in my short time at CrossFit. I couldn't believe it when I crossed the line in 1hr45, a PB by 15 minutes! There is no doubt in my mind that this is near-enough all down to the endurance I had built up from CrossFit.
The greatest thing about CrossFit 3000 is the diversity and unbelievable talent of the coaches in the box! Each one brings something unique to each WOD and without doubt, I have trust that what I'm being told in each class is purely to benefit me and make me get to the next level! Each coach knows when to push you to squat that little bit deeper or when to let you know you've done an awesome job which really helps! The other members are also awesome and the atmosphere and energy in the box is always great! I now look forward to going each day, even if there is still that slight fear of what is to come in the WOD!
Jeremy S:
Before I started at CrossFit 3000, like a lot of people, I was in a vicious cycle of tobacco, booze, a dozen hours of work daily and half a dozen hours of sleep. Sudden bursts of "let's eat clean, and be fit (a jog or two, or the occasional appearances at the gym) does kick in every now and then, but as soon as I'm satisfied with the numbers on the scale, it's just a matter of time before I dive straight back into the old pattern. Joining CrossFit 3000 was nothing but one of those little bursts, so I could once again, payoff a bit of this painful debt called "fitness" (a couple of times a week) in order to put myself back into shape. Now, 7 months down the track, I am at the gym every single day, haven't touched tobacco for half a year, hardly drank, been sleeping for more than 8 hours a day, and currently on my highest form for years, both mentally and physically, at work and life.
These changes did not take place simply as a result of a prolonged version of the "let's be fit and eat clean". Looking back now, the reasons of me being in the gym have long departed the path of trying to shed a few kilos off the scale. And it is precisely these new found reasons has made CrossFit a hobby in my life, and something I see myself doing for a very long time to come.
One of the things I love about training at CrossFit 3000 is how the sport of CrossFit is presented to everyone. CrossFit is not an easy sport, and you will find yourself being constantly pushed to the limit and over. At CrossFit 3000 there are a great mixture of coaches with different expertise's, such as Nutrition, Recovery, Weightlifting, Gymnastics, Competition experiences, and Strength. These coaches not only encourage you to go further each time, but also ensure that you are doing so with the right movements, with the right amount of nutrition, and stay free of injuries at all times. And it is also these great coaches that have nurtured such a friendly and supportive community that has granted me a constant sense of achievements and pleasant surprises of what I am capable of.
Training at CrossFit 3000 has also indirectly affected my life for the better by improving my way of thinking. CrossFit can get pretty competitive at times, and with our ego in the way, we often take shortcuts in order to get better results to beat other people around the gym, and I was one of the victims. As small injuries start to occur due to doing less technically sounding movements to make everything faster, the coaches noticed, and started to constantly remind me of the importance of having the right movements. And this has enabled me to strip down the ego, look at myself honestly as to where I really was, and improve my level of fitness patiently step by step. Aristotle once said:" We are what we repeatedly do. Excellence, then, is not an act, but a habit." It is exactly the constant training of the way of my thinking at CrossFit 3000, has also made me realize that there are certain parts of my life and work can be improved upon as well.
Last but not least, I love being at CrossFit 3000 because of the people there. CrossFit is a tough sport, and you are constantly on the verge of being tested of your own limits, both physically and mentally. At CrossFit 3000, the strong and supportive community makes you feel that, being there, it is not about how much you can back squat, or how fast you can complete a benchmark workout. Rather, it is about courage; it is about how much further you have gone from your pervious state, which you believed for the longest time was your limit; and it is about how far you are willing to sink into the darkness of pain and eventually comes out the other end with glory.
I go into this place every day and all I see are different figures of old and young, men and women, with smiles on their faces. And I use to wonder, how can everyone go through such physical pain and still be full of joy? There must be something there more than what meets the eye. And today, that something is the reason that keeps me going back through that roller door of 3000 every day.
Jeremy Shao
4th June, 2015
Trent E:
I've being coming to CrossFit 3000 for roughly 4 months now, and in that short space of time I have made huge progress, not only physically, but mentally as well. I'm faster, stronger and leaner than I have ever been and the gains keep coming. Aside from the physical benefits, one of the main positives that I have found, is the mentality that CrossFit 3000 produces. It has given me the mind set that "if you work hard enough, anything is achievable". The benefits/virtues have flowed over to other aspects of my life i.e. building stronger relationships, increased self-confidence and just all round happier. Since starting at CrossFit 3000, life has become easier. A career doesn't seem as challenging or stressful when you're pushing your body to the limit.
I had been wanting to start CrossFit for the better part of a year before I signed up with Brad and Jules at CrossFit 3000. The 10 session introductory program is perfect for new comers as it eases you into the movements, terminology and workouts rather than throwing you in the deep end (which had been my experience in the past and I became discouraged). Having had little CrossFit experience, this was a huge attraction for me. It may sound cliche, but as soon as you step foot into the gym you can just feel the place buzzing with energy and positivity. What sets CrossFit 3000 apart is that the coaches truly care about their members and do everything they can to ensure you feel comfortable with the movements (technique > weight) so that you can have fun and more importantly, prevent injury.
For me, the turning point was when I was in the middle of a tough workout at CrossFit 3000 and I didn't think I was going to finish in the allocated time. A few of the others had just finished and still gasping for breath, all of a sudden they came and surrounded me and cheered me on to finish the workout. This was a new experience for me and I couldn't believe that these people cared enough to go out of there way to support me. That's what its about! It's easy to push hard when you've got a group of people spurring you on to reach levels you never thought were possible. That support is priceless.
I was one of those people that would spend 8 hours of the day dreading the thought of working out. I would think to myself "How am going to muster up the motivation to get to the gym and go through monotonous routine I had done the day/week/month before. Now, I spend those 8 hours eagerly anticipating finishing work so that I can get down to the gym and crush it with an awesome group of people who leave their ego at the door and don't take themselves 'too' seriously.
I know what you're thinking,"crossfitters are a bunch of weirdos", "I'm not fit enough to do crossfit" or my personal favourite, "it's a cult". That's okay, I've heard it all before. What I would say to you is, give it a shot. The worst that can happen is that you were right, the best that can happen is something truly amazing.
Karlie S:
"I've been at CrossFit 3000 for about two years now. I've never been a sporty person but I wanted to try CrossFit because I was getting a bit bored at the gym and not losing as much weight as I wanted. I was really nervous to start because I thought there was no way I could achieve what I saw everyone else doing, I think that's how everybody feels at the beginning. Fortunately everyone at CrossFit 3000 were really friendly and encouraging. Brad and Julia are genuinely nice people who honestly want their members to succeed. All of the coaches are really helpful and you can tell that they are all doing what they love, seeing people get results from their effort. And all of them are really knowledgeable about all aspects of training, which is great. It's obvious that they all want you to be there, and are excited for you when you reach one of your goals. It's great to be in an environment where everyone is trying to better themselves and helping others to do the same thing. And It's amazing how quickly you make progress, when I first started it was hard to do the warm up run but every week you get better and better and that's what keeps you coming back for more. As soon as you hit your goal, you find something else you want to get better at and you set the bar higher for yourself. Its surprising how much my focus has changed, I don't think about just getting skinny anymore, I think about how much stronger I'm getting and eating healthier so I perform better, which is a much better focus. It's so good not having to think about what fad I'm going to try next. It's simple, I go to class regularly and I get results. I'm so glad I started, it's great to look forward to working out."
Jo C:
"I had been going for group fitness classes for 5 years and was not only growing bored of the same usual routines but was stagnating in terms of my fitness progression. In August 2014, I hopped over to CrossFit 3000 and have never looked back. Each workout is different, varied and challenges all aspects of fitness, be it cardio, stamina, or endurance. The coaches and members of CrossFit 3000 form an extremely supportive and encouraging unit, a rare sight in group fitness classes. Just 2 months in, I participated in a 4-week challenge organised by CrossFit 3000. It was a challenge to eat clean, train hard and commit to improving body and soul. It was near-hell but at the end of it, there were no regrets for I came out stronger and leaner, and even accomplished a better Fran time at a higher weight. CrossFit 3000 recently celebrated its 3rd birthday and what better way to rejoice but in an in-house intra-competition? I signed up and almost chickened-out; after all I was only a novice at this tough multi-faceted sport. Still, I battled on and scaled down according to my abilities. It was mentally and physically engaging and at the same time, heart-warming to have mates battle it on together. The competition has inspired me to work hard to complete workouts without scaling down in the near future. I look forward to achieving a healthier, fitter me with CrossFit 3000."
Carla B:
"Love this gym, the coaches and the members! My initial goal of being able to squat my body weight was reached about a year after I started CrossFit and since then my performance in every respect (including mobility/flexibility) just keeps getting better and better thanks to the great programming and fantastic coaches. The recently established on-site Osteo clinic has been great for sorting out some old niggly injuries and allowing me to enjoy Crossfit even more!"
Andrew M:
"I took up CrossFit as a Football substitute, I had played for 8+ years and I had sustained some big injuries. I was looking for something that was able to give me the team atmosphere; I needed something that was constantly changing and I wanted a place where I was going to be push to try new things. I got into CrossFit 3000 on a few recommendations and the ability to do the first 10 session with a partner.
One of the best parts of CrossFit 3000 is the coaches. I fall under Coach Luke's stable; he sends me a text if he hasn't seen me in the gym in a few days and makes sure everything is alright. All the coaches are there to make you get to most out of yourself but as is a common misconception with CrossFit I never feel like I am putting myself in harm's way. I will get to a 100kg Squat Clean one day but at this stage the focus is on laying down solid technic foundation. I would most definitely recommend CrossFit 3000 to others, without hesitation."
Lara T: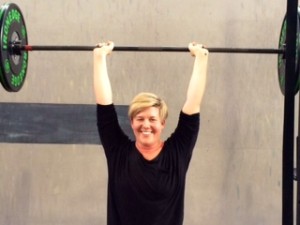 It has been just over 3 months since I started my CrossFit journey with CrossFit 3000.
Starting with my very own customized on–ramp program, and with the continuing support of Brad, Julia and the coaches at 3000, in that time I have gone from a snatching a broomstick to snatching over 40kgs, have increased my deadlift from 65kgs to over 100kgs, and have decreased my "Fran" time by 7 and a half minutes. This was all accomplished whist dropping 5% body fat, increasing my lean muscle mass, making a tonne of new friends and having fun!
The coaching at CrossFit 3000 is incredible – these guys are knowledgeable, experienced and well accomplished, but are also the most down to earth and approachable people you will ever meet. CrossFit 3000 focus on technique, safety and progression via structured programming, meaning as a member you always feel safe, continually challenged and never get bored.
This CrossFit thing, as crazy as it sounds, has changed my life! I am the happiest and the most confident I have ever been. Thank you CrossFit 3000 – thanks to you I am now living a life I could not have possibly imagined and am so excited for what the future holds for me. Bring. It. On
Peter T:
"Prior to starting CrossFit, I was overcoming a recent accident resulting in a broken pelvis. I was not very fit prior to the accident and then having to endure four months of total inactivity meant my fitness was at an all time low. CrossFit 3000 was the most conveniently located place for me, but it also looked genuine and the trainers were welcoming and experienced. When I joined CF3000, I was 15kg overweight and in pretty bad shape. While I believed I had a reasonably healthy lifestyle, the reality of his not being the case very quickly hit me when I started a structured exercise regime. I had little energy and no motivation to do anything.
I have lost weight (approx. 10 kg) and increased my muscle definition and strength significantly. More importantly, I have much more energy, stamina and motivation. I feel great and now feel like something is missing if I don't exercise daily. My results have become so contagious that my girlfriend has jumped on the bandwagon and she is loving it.
I believe I was lucky to have found CrossFit 3000 and would fully recommend it to anyone. What I like most is the culture – it is supportive and understanding. The trainers truly care about their members and unlike many other fitness arenas, they are not intimidating. There is a great mix of members, all who are very encouraging and haven't forgotten what it was like, when they first started.
The introductory program that CrossFit 3000 has is longer than other gyms but I am grateful for that. They spent more time teaching me the correct techniques and getting my basic fitness to the level where I could sustain a full class.
I recently visited CrossFit gyms in both Brisbane and Sydney and felt that they did not compare to how well our box is run here in Melbourne. The skills I have learnt here were fully transferable but I discovered that our box has a culture that others could not match. The mobility program with coach Luke is, by far, better than the other CrossFit gyms I have visited. The culture and style of CF3000 is very commendable and fosters an environment that encourages you to be accountable to yourself and achieve your goals. Everyone is serious about exercise and a healthy lifestyle but we still manage to have a few laughs along the way!"
Bridgid C:
"I had noticed a significant increase in fitness from one of the my bootcamp buddies and he told me he was doing CrossFit at CF3000. He said not only did CF push you physically but CrossFit 3000 had great coaches and a great community spirit. I liked the idea of getting fitter with like-minded people.
Well in only a short time (10 odd weeks) I've taken 1 minute 46 seconds off my Bootcamp benchmark test (we do 2 separate tests to measure endurance and speed), I am stronger and my endurance has improved, I've toned my body and perhaps most importantly I've got variety back in to my training and am not bored. CrossFit brings something different every day and challenges me mentally and physically.
Two things set CrossFit 3000 apart. The first is the absolute commitment to ensuring technique is spot on so you can get the best out of yourself without risking injury – this means the coaches have their eyes on you, take the time to show you good technique and you can't get away with anything dodgy!! The second is the people. Brad and Jules along with the other great coaches have created an awesome no ego environment, where everyone is welcome and can give it their best regardless of where you sit on the fitness spectrum. CrossFit takes some time to learn and it's terrific to do this in a supportive and fun environment. My motto is "you have to be prepared to turn up and suck before you can turn up and shine" and the team and other members at CF3000 allow me to do this!
CrossFit at CrossFit 3000 is a great way to improve your fitness, with like-minded people who will support you, push you, encourage you but never judge you. As they say "you never regret the CrossFit 3000 session you do do, only the ones you don't!."
Jason H:
"Julia and Brad at CrossFit 3000 have done exceptionally well at creating a fun and high performance environment. They have a very high standard of coaching with a real emphasis on correct form and technique. With the recent additions of an onsite cafe, new big screen TV's with WODIFY and regular mobility classes they have really covered all bases! I would highly recommend coming in to check it out!"
Jo M:
I've been doing Crossfit for just over 3 months, and it has been a truly life-changing experience!
Crossfit challenges me both physically and mentally in a way nothing ever has before. I'm amazed at how challenging the workouts are, but I'm also amazed at how I've been consistently able to push myself above and beyond what I thought possible. It is an incredible feeling when you exceed your own expectations!
Julia and Brad have created a fantastic and inspiring gym environment. They are incredibly supportive and knowledgeable, and drive a strong focus on technique and safety in every single workout. They are endlessly encouraging and always smiling, which makes it a pleasure to attend their workouts (except perhaps when burpees are involved!).
One of the things I love about Crossfit training is that there are always several options to scale down the workout if the standard workout is too difficult. I remember feeling very intimidated during my first week, and dreading the fact I wouldn't be able to do any of the exercises. Not true!! The coaches help you tailor the workout to your own level and you always get to challenge yourself but achieve.
And then there is the awesome encouragement and support of the team environment and all your fellow team mates at Crossfit 3000 – the fundamental thing that's respected in this gym is effort. And when you try your best, everyone else in the gym is behind you, supporting, pushing, cheering and encouraging. There is no doubt it inspires you to better results.
That's all great Jo, I hear you say….. but what about the results? Well, all of this hard work, enthusiasm and encouragement has translated into amazing results for me, that I've never been able to achieve in a standard gym. n 3 months, I have lost 5kgs and around 6cm off all my measurements. But the most inspiring part is that I am fitter, stronger, more flexible, healthier, and more confident that I've ever been before.
Three months ago, I couldn't do a single push up, or a skipping double-under, and I didn't even know what a "power clean" was. Now, I can do 80 burpees in 7 mins, smash out 30 double-unders in a row, and the amount of weight I can lift increases on a weekly basis. The bottom line is: I feel amazing!!
Joining the Crossfit 3000 team is one of the best and most rewarding things I've ever done for myself – thank you to Jules and Brad and the team for helping me!
Con: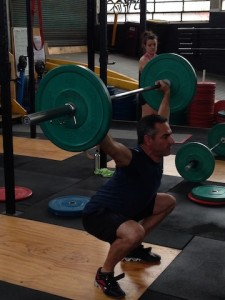 I started CrossFit at CrossFit 3000 in March 2012. It was a big decision for me at 41. I was going into the unknown from 10 years of fitness oblivion. After getting married and starting a family I created every excuse to avoid anything that was physically taxing!
That mentality is a distant memory now. I push myself further than I ever have. I am fitter, healthier and stronger than I was in my twenties. I have grown to control my state of mind as well as manage my physical fatigue during the workouts. I try to challenge myself every session.
There are skills I thought I would never be capable of achieving such as hand stand push-ups, muscle-ups and double unders. Never say never! I could barely deadlift 80kg when I started, now 175kg is normal and pushing to get to 200kg!
The coaches, Brad, Julia, and Luke are all brilliant in their own right. There is never a 'silly' question and they are always there to guide and push you. They have created a community that I am proud to be a part of. Everyone pushes each other to new heights of physical and mental fitness. That is support and encouragement you will never see in any other gym.
Becoming a member of the CrossFit 3000 community has been one of the best decisions I have made. Once you start, you will never look back!
Steve G: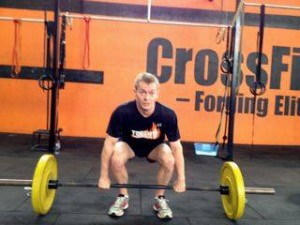 It's fast approaching my one year anniversary at CF3000, one of the most exciting things at this point is the fact that I still bounce out of bed to get to the 6 am class. Attempts to train regularly through normal gym memberships have always failed as I quickly became bored with the fad. So why am I not bored with Cross Fit? Its still challenging as I attempt to go for greater weight, faster times and more RXs, the huge variety of the WODs keeps thing interesting and this means many months can go by before you repeat the same WOD, a quick check on Social WOD and you can see how much you've improved in that time! The friendly interactive nature of members and staff at CF3000 stands in stark contrast to the cold social environments at most gyms, also training as a group encourages friendly competition which makes you push yourself harder, it seems there's always another person to chase. All these benefits have me hooked and what a positive addiction.
Andrew L: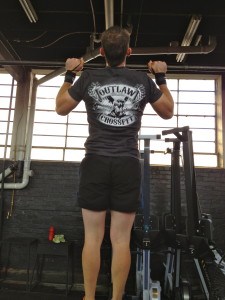 A year and a quarter into CrossFit 3000, and what can I say?
BIGGER – yep
BETTER – every time I train
FASTER – that's what the clock says
STRONGER – keep stacking the plates on…
The intensity is massive, it's crushing at times but it's always exhilarating! The massive sense of achievement when you've worked so hard to nail the WOD or one of your goals – and then start chasing the next one (and believe me, there's always a new WOD and a new goal to chase!)… Nothing beats it!
What about all the other awesome stuff too – like being part of the CrossFit 3000 team?… Everyone, the coaches and the athletes, are all there coaching, cheering, sweating, yelling and competing with you to make sure you're achieving all you can, and you're doing the same for them… Everyone's in it together, and it just makes you keep coming back!
For me, it's about setting myself big challenges – new skills and going faster and heavier and harder and unbroken – and making it happen, living for that sense of achievement and sharing that with everyone who's doing the same – CrossFit is a fantastic lifestyle and the CrossFit 3000 community is all about making that lifestyle happen!
Just start – you'll never look back!
Rebecca C: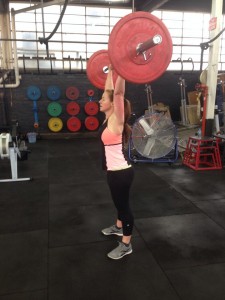 I love, love, love Crossfit!! I've been doing it for a few months and it's become addictive. It's a competitive and supportive environment to be in and so different from the gym. The exercises kick your butt and get results faster than all the years I've spent in the gym. It's functional training at a level that pushes you beyond your limits and you always achieve more than you thought you could. I've lifted heavier weights than I ever have, my pullups are going from strength to strength and I have just mastered the art of the 'double under' with a skipping rope. Woo Hoo!!!
Julia and Brad at Crossfit 3000 South Melbourne are building a great CrossFit community. They genuinely care about you, your form and helping you set and achieve your personal goals. They both believe there's nothing you can't do and are always there to encourage and support you to go the extra distance. They are highly focussed on safety, correct form and above all having fun.
It's a great place to train and I highly recommend it to anyone from beginners to die hard gym junkies. It will test you mentally and physically and you'll feel like a million dollars when you've finished a workout. At the end of the day you compete against yourself and the CrossFit team provide the support you need to continually improve.
Highly recommend CrossFit to everybody. Once you start you'll wish you'd discovered it sooner.
Andrew D: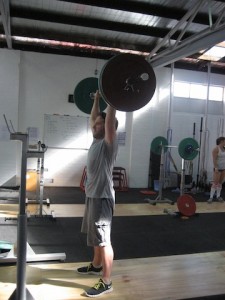 Crossfit has worked for me, hit me like a sledgehammer to be honest – in a good way, the trainers and community are brilliant and when you have encouraging precise direction and people to cheer you on, half the battle is won.
I'm amazed, truly. I get results all the time, my body never gets used to doing the same workout. I am forced to do the cardio, when I convince myself I hate it (then I do it, and don't really notice). I get to do the gymnastic stuff I loved as a kid (a thousand years ago) and I get to have a crack at things I never thought I would do – seemingly complex weightlifting moves (open up the hips, seriously all the power is there). It works on so many levels.
I write down everything I do, I put gold stars into an exercise book when I beat a personal best or when I do a workout RX (as prescribed). I had never done a double under (skipping with the rope going around twice in one jump) before CrossFit, but after a few tips, some silent swearing and some determination, I can get 15…that's in 6 weeks.
All I can say is; I'm massively excited about what I'll be able to do 6 weeks from now.